VRC Girl Powered Online Challenge Sponsored by Google
Entries
Girl Powered is an initiative to redefine the face of STEM by creating a more inclusive environment for all students within the robotics community. Together, with the support of the entire community, we strive to encourage equal participation of young women and men in competitive robotics. We want to use this challenge to show the robotics community at large just what it means to be a Girl Powered VEX Robotics Competition team!
Things to keep in mind for a successful submission:
When you hear the phrase, Girl Powered, what comes to mind? How is it reflected in your team's approach to robotics?
Share how your team has taken initiative to create a more inclusive environment that attracts a diverse group of students.
Share how each team member has tried various roles on the team (everything from designing, to building, programming, strategy, awards, etc.). Explain what you learned through this experience.
How do you believe diversity of perspective changes your robot design, your team chemistry, and even your ability to succeed?
Who is your STEM role model and why? Does this person inspire you to have a more inclusive team / program? How?
We want compelling, engaging stories that give us insight into how you've taken the Girl Powered initiative and incorporated it into your experience on a VRC team. The benefit of having a diverse team will become apparent through your individual stories.
Winners
---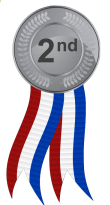 Women's lack of paticipation in STEM careers is an alarming trend that has always plagued our world. If we want women to take a greater role in these careers, where do we start? Girl Powered is the answer. Girl Powered is a movement that encorages diveristy in the STEM field in order to close this significant gap between genders. Both boys and girls are essential in STEM in order to generate diversity and build a successful world. By hosting the world's largest Girl Powered events in the world, Eastwood Robotics hopes to contribute to this movement.
Read more
---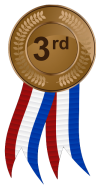 With the Girl Powered movement in mind, 2496R has taken the initiative to promote inclusion, collaboration, and kindness within our team- regardless of gender. By continuing with our efforts, we hope to inspire a "turning point" in the gender gap!
Team Number- 2496R
Entrant- VanAnh Nguyen
Other Team Members- David Seo, Devin Ho, Jessica Duong, Kaelyn Pieter, Alan Onuma, Emma Jung, and Kelly Zhou
Title of Submission- Girl Powered: The...

Read more
---