Autodesk® Inventor® 2010 Digital Prototyping
Entries
Using Autodesk Inventor 2010, design a VEX robot that can do a household chore or activity falling under one of the following categories: necessity, convenience or entertainment. If you don't currently have Autodesk Inventor, you can download a free* version of the software on the Student Education Community at: http://students.autodesk.com.
Winners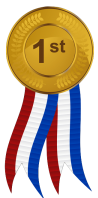 During a VEX Competition the spectators often struggle to see how much time is left in the game. Our VEX Game Clock will stop them from ever wondering again! Measuring a whopping 2 meters long by 1 meter high it will be visible even from the other end of a football field. The VEX Game Clock counts down in the same way as the clock on the Game screen but in a much cooler way. The noise when the time flick over is like a whole lot of robots on a game field. The clock is started and stopped automatically by the field control stuff.
Read more
---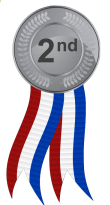 Eagle Engineering, 1138, worked together to plan out a new design for the classic problem of trying to be in your own video or including everyone in the video. Not only have we brainstormed the robot and built a model in Autodesk Inventor, but we have gone the next step to build it out of VEX parts.
Read more
---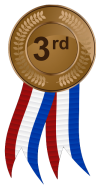 Have you ever been sitting in front of the TV, cleaning out your backpack, when the trash can somehow runs out of space? I have, and the only solutions I could devise were to either stop what I am doing and crush the paper with my foot or carry the bin to the dumpster and dispose of the trash. Both of these tasks required work, and neither is entertaining nor fun. My solution is the VEX Robotic Compactor. It uses high torque to generate enough force to compact the trash, so that fewer trips to the dumpster are required. Then, when I do have to take it over to the dumpster, I can drive it...
Read more
---