VEX IQ Challenge Promote Award Online Challenge
Entries
The Promote Award is presented to a VEX IQ Challenge team that has created and submitted an outstanding VIQC promotional video. This video promotes the team in the community in order to recruit new students, mentors, and support. This video may be about what the team does, why other youth would love building robots and why they should join the team or start a new team, how the team builds their robot, or what they learn from the VEX IQ Challenge.
This is your big chance to tell us how great your team is! Be creative and have fun making a video which shows one or more of these parts of building VEX IQ Challenge robots:
Why other youth would love building robots and should start a team or join your team.
What your team does.
How you design and build your robot.
What you learn from the VEX IQ Challenge.
You will see the rules for the challenge below, but the most important thing is to get people excited about what your team does!
Winners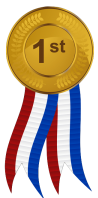 Check out Sammy explaining VEX IQ in 3547P's Promote Video.
Read more
---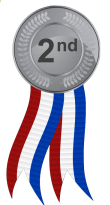 Team 98000B- You're A Robot Harry
Foothills Middle School
Wenatchee, WA
2019 VEX IQ Promote Award Online Challenge Video
We want more people to be interested and engaged in STEM and robotics. After talking to some local fifth graders to encourage them to join VEX, we found that almost all of the kids we talked to showed an interest in joining our middle school program. VEX has taught us so much about persevering, patience, friendship, and working as a team. Because we talked and shared our experiences in our program through hands on activities,...

Read more
---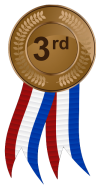 VEX robotics teaches a lot of life lessons. Through robotics, our team, the Sandpiper Hexperts, has learned communication, perseverance, mentorship, integrity and teamwork -- all lessons that can help you in school, work and beyond. We showcase what we have learned in our Promote Video. We hope you enjoy!
Read more
---